Minelab Gpx 6000
Minelab Gpx 6000
6,300 U.S
6,300 U.S
Minelab Gpx 6000 metal detector , is a latest addition to its professional and trusted gold detectors devices developed exclusively for gold prospecting of natural gold nuggets.
| | |
| --- | --- |
| Depth | |
| Made In | |
| Manufacture | |
| Warranty | |
Targets: GPX 6000 metal detector from Minelab, is a latest addition to its professional and trusted gold detectors
Description
Parts & Contents
Videos & Catalogue
Additional information
Reviews (0)
Description
Details
Minelab Gpx 6000
The all new GPX 6000 is the latest, smart, all-gold detector from Minelab. Powered by GeoSense-PI Technology, it is fast, light and simple to use.
Finding gold has never been easier with the automated features and simplified user interface of the GPX 6000. Automatic ground balance adapts to the soil conditions continuously, meaning that you can concentrate of listening to signals, without needing to adjust settings.
GPX 6000 metal detector from Minelab, is a latest addition to its professional and trusted gold detectors
devices developed exclusively for gold prospecting of natural gold nuggets.
GPX 6000 introduced a new GeoSense-PI technology that enhance existing pulse induction
technologies to offer more sensitivity and more depth in detection of natural gold.
GPX 6000 is planned to be released in first quarter or summer of 2021 with promising new features
and enhanced performance.
Device Features
Minelab Gpx 6000 features
  GeoSense-PI Technology
GeoSense-PI is a completely new technology introduced in GPX 6000,
it is a huge improvement on old pulse induction technology with better sensitivity,
depth and reach performance in gold prospecting to find smallest and hard to find gold nuggets.
GPX 6000 Uses
GPX 6000 is designed in the first place to find gold and natural gold,
as a result it can be used in following applications:
Natural gold prospecting in different soils and terrain.
Detection of small gold nuggets
Locate buried relics made of different metals.
Golden treasure detection such as golden coins and jewelry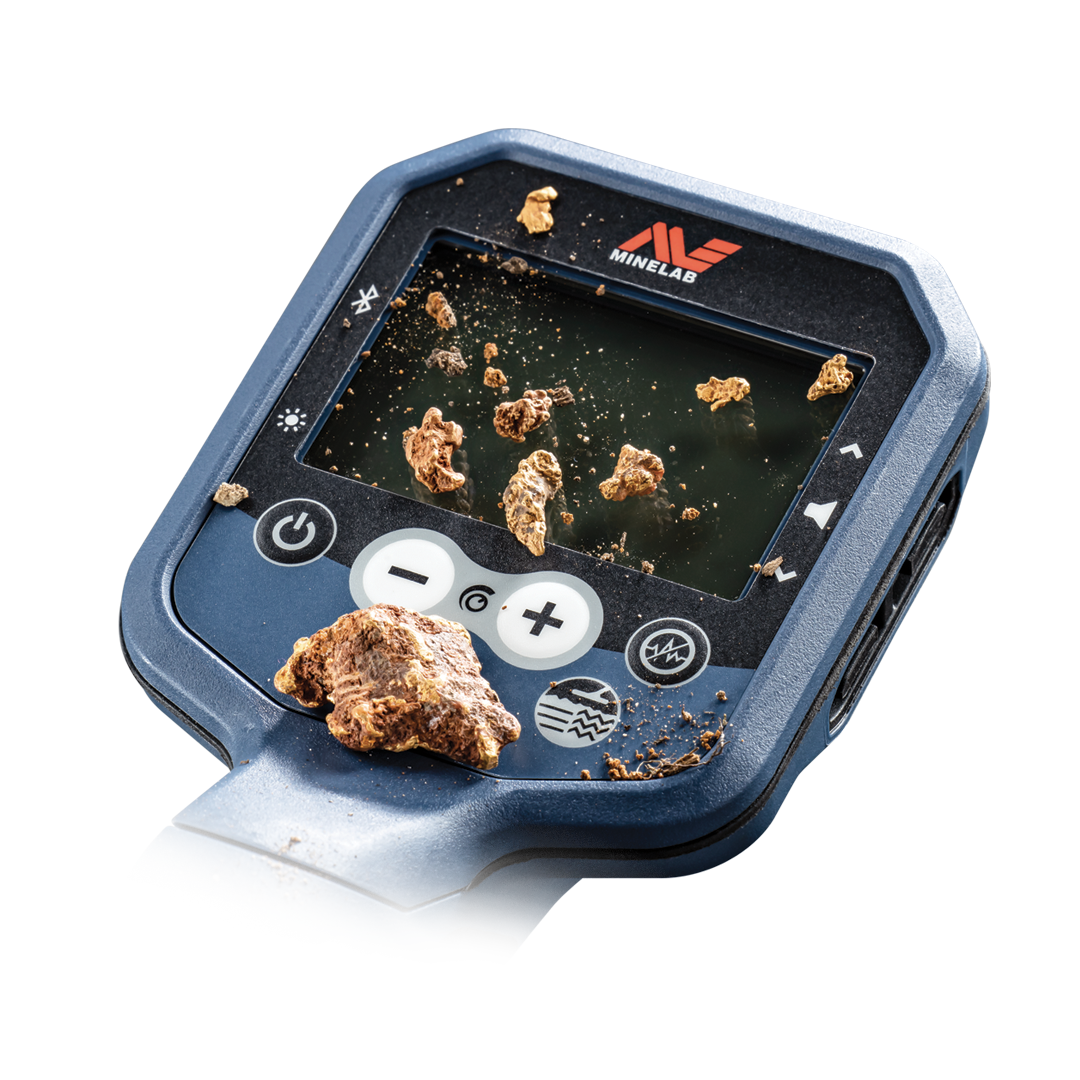 Modern User-Friendly Design
GPX 6000 from minelab has been designed to be user-friendly to offer the prospectors
a comfortable using experience when searching for gold in various environments and terrain.
Thanks to its new shaft design made of carbon fiber that make it lighter to carry and use,
plus the device is easy to install and use.
On the other hand, the monochrome LCD with backlight display screen shows
all information to the user and can adjust different settings on screen via minimum
controls available in control panel beneath it.
Search Modes
GPX 6000 operate using two search modes based on ground type:
1 – Normal mode
2 – Difficult (Default) mode
Ground Balance
Ground balance options available in GPX 6000 includes:
Search Coils
GPX 6000 metal detector included in its package following coils:
1 – Waterproof Mono-loop coil with 11-inch size
2 – Waterproof Elliptical Mono-loop 17-inch size.
Both coils are waterproof or submersible up to 1 meter or 3.3 feet
Power
GPX 6000 operate using a pair of rechargeable Lithium-ion batteries,
the batteries provide 8 hours of continuous operation.
Audio Output
The device provides two audio output options, either via built-in loud speaker or via provided Bluetooth headphones
EASY EXPERT
With automatic features and an easy-to-use interface, you'll be an expert at finding gold from the moment you turn on your GPX 6000. Because Automatic Ground Balance continously adapts to changing soil conditions as you swing your detector over the ground, there's no need to adjust any settings. Finding gold has never been easier.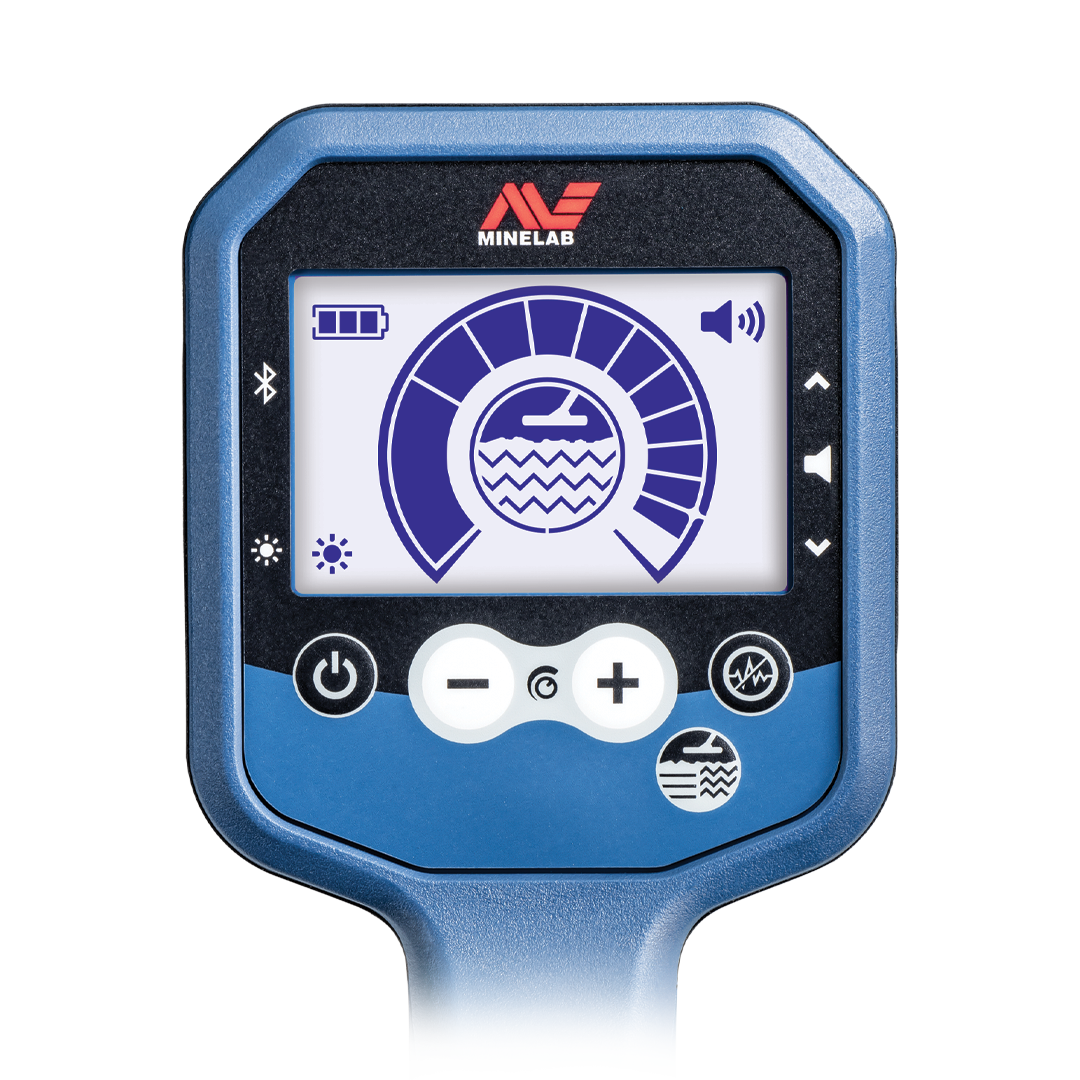 FIND ALL GOLD
Small fragments to large nuggets and everything in between can be accurately located with this one detector.
LIGHTER SWING, LONGER DETECTING
Minelab Gpx 6000 Weighs only 2.1 kg (4.6 lb), featuring light carbon fibre shafts, streamlined control box, and signature U-Flex™ armrest so you can detect for longer and feel comfortable doing it.
BUILT TO LAST
Tested in the harsh environments of the Australian outback, Africa and the Middle East, the GPX 6000 can withstand extreme heat and heavy rains. A 3-year warranty is included, backed by Minelab's global support.
CHOICE OF COILS
Coil options include a versatile 11″ Monoloop coil for tight spaces and pinpointing tiny gold pieces, a 14″ Double-D coil to detect gold accurately even in salty environments, and a 17″ Monoloop coil to search areas faster and find big nuggets. All coils are waterproof to 1 m (3.3′).
LOUD AND CLEAR AUDIO
Whether listening with the loud and clear external speaker or the supplied wireless Bluetooth® headphones, you'll never miss out on the sound of gold.
Golden Detector Company offers the best gold and metal detectors and
security systems
in the Middle East
Device Accessories
The Klayzer GR Pro device includes many additional accessories that are used in the process of searching and accurate detection, including: